Why Choose MBS


BOILER RENTAL SPECIALISTS
We do one thing... provide reliable, worry free boiler rental solutions. We are dedicated to boiler rental services and taking care of our customers boiler rental needs, big or small.
DEPENDABLE EQUIPMENT
All MBS boiler rentals feature new, state of the art temporary boiler equipment. They are engineered to operate at peak efficiency, while providing an uninterrupted supply of temporary heat and hot water for short and long term use.
CODE COMPLIANT
Our customers never have to worry about interruption to their boiler rental because of equipment not being up to code. All of our mobile steam trailers are fully code compliant with all governing agencies. 
Who Is MBS?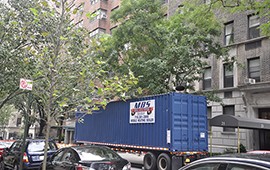 Mobile Boiler Systems (MBS) specializes in temporary boiler systems and mobile boiler rentals. We offer the NY metro area reliable, trouble free solutions when a temporary boiler is needed. From installation to onsite support, we cover all of your temporary boiler needs.