When a temporary boiler is needed, Mobile Boiler Systems has the solution. We provide quality boiler rental equipment and 24/7 support to customers in need of a temporary boiler for their commercial building or facility, including apartment buildings, commercial buildings, institutional and industrial facilities.
Our temporary boilers systems provide a safe, steady, reliable supply of heat and hot water when your permanent boiler needs to be shut down for any of the following reasons:
• Boiler replacement projects
• Scheduled boiler shut downs
• Emergency boiler shut downs
• Fuel conversions
• Asbestos abatements
• Chimney repair/replacement
• Chimney liner installations
• Supply extra capacity during peak demands
• Stand-by emergency unit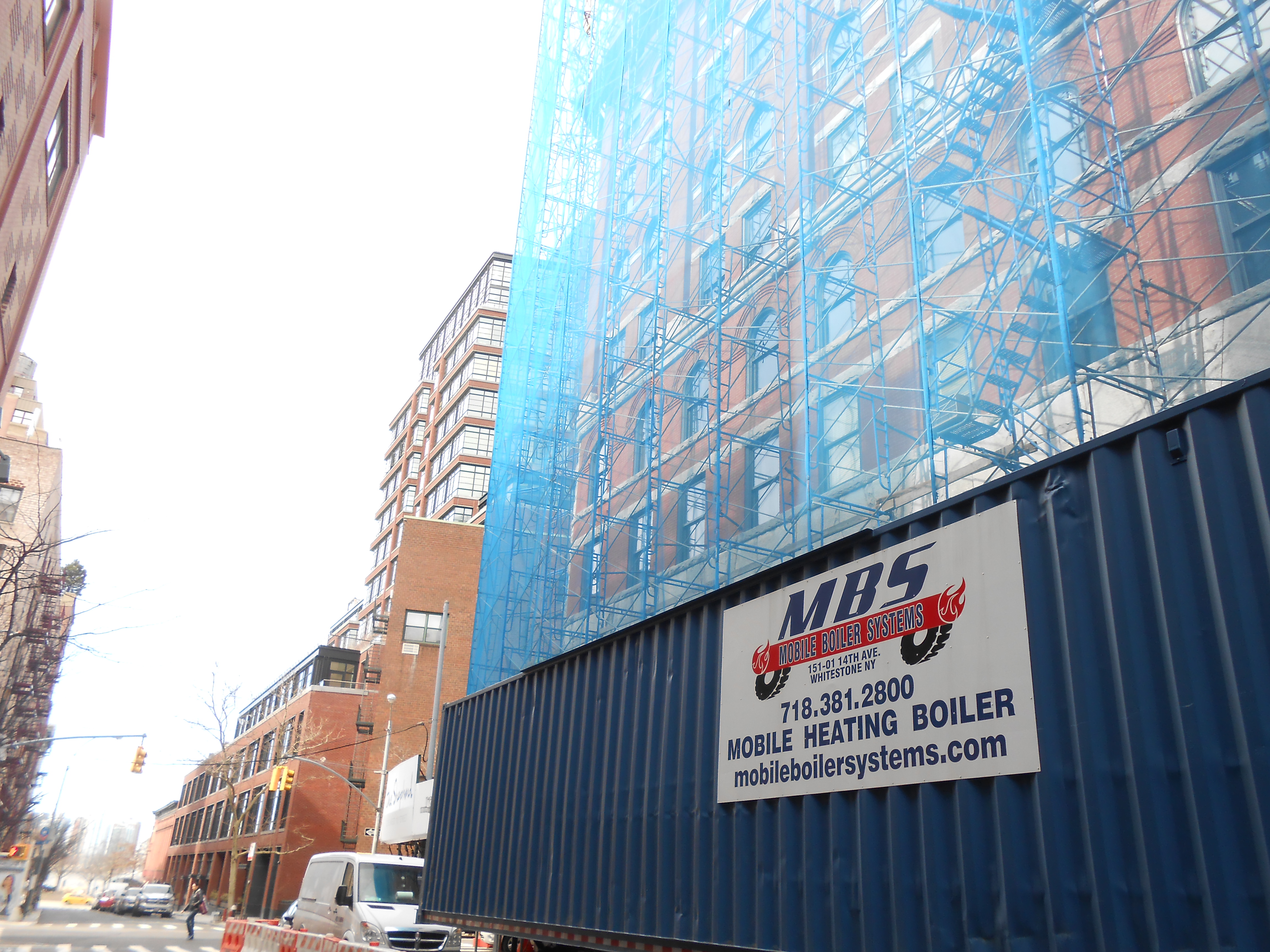 How the Boiler Rental Process Works
---
1. Schedule an Appointment for a Free Estimate
Contact us here or call us at (718) 381.2800.
2. We Assess Your Temporary Boiler Needs
An MBS boiler installation specialist will meet with you at your building to assess what size temporary boiler you will need, placement and installation requirements.
3. Receive Boiler Rental Price
We will provide a price that is determined by your required temporary boiler size and length of rental. If you choose to have MBS perform the installation and hook-up, the cost to do so will also be included in the price.
4. Schedule Delivery & Installation
No waiting for availability… We have a well-stocked inventory of boiler rentals and can schedule delivery to your property when you need it. Our boilers are designed for fast and easy installation so you can be up and running in no time.
5. 24/7 Service and Support
Our dedicated staff is on-call for you 24/7 throughout the entire rental.